December 29th, 2014
Posted by freewaves
LA 2050 Grant Challenge, News
No Comment yet
RELAX MOBILE ANXIETY
Video Installation by Pascual Sisto as part of the Los Angeles Art Show
At LAAS 2015, Volvo Cars of North America has collaborated with Freewaves to highlight the work of Pascual Sisto, an artist living in Los Angeles and representing the digital edge of contemporary art.  Freewaves has repeatedly shown his videos, including during How Can You Resist at the Hammer Museum and during Hollywould on the boulevard; as well as a permanent piece in the Bradley Terminal at LAX's See Change in the International Arrivals area. Shown at the LA ART SHOW are his video installation Push/Pull (my luck is your misfortune) and latest video works on monitors from his Expanded Series. Sisto has created a site specific multimedia installation inside the booth to function as expanded environment in which to experience the connections between the two works.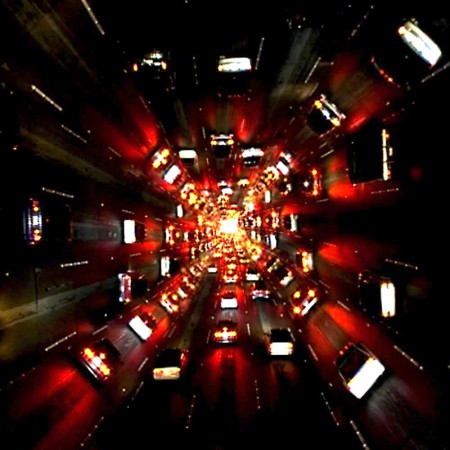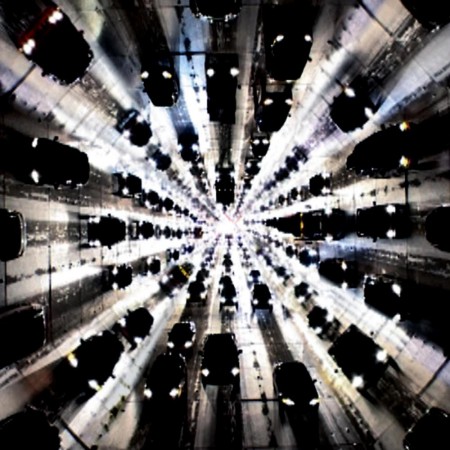 Pascual Sisto
Push/Pull (my luck is your misfortune)
Two video projections face each other in a darkened room. A never-ending, tunnel-like flow of automobiles passes from one screen to the other, approaching in white and receding in red. These opposing, kaleidoscopic images create a suspended state for the viewer, neither coming nor going, in the space in between. These seductive automobiles that overwhelm L.A. are complemented with digitally enhanced plants, tranquil in the aftermath. The video animations, printed carpet and custom painted set walls match the color and patterns of the plants to allure viewers into an expanded synthetic environment. The photographic and the synthetic co-mingle, asking the viewer to sort the realities from the forgeries so easily combined.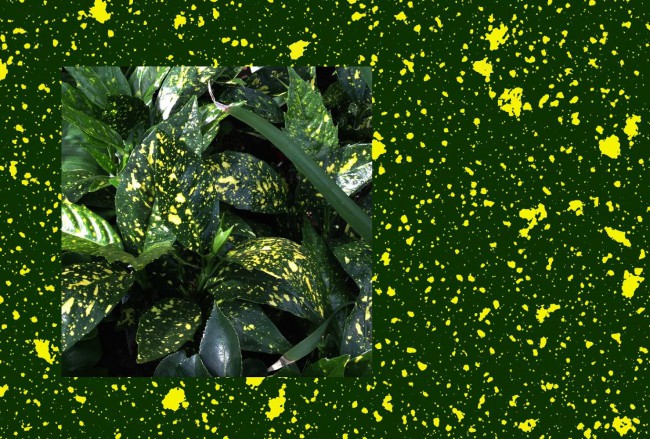 Pascual Sisto
Expanded Video Series

About Pascual Sisto
Pascual Sisto is an internationally recognized artist and filmmaker based in Los Angeles. Highlights of his recent noteable international commissions include: a commission by Michael Tilson Thomas, former conductor of the London Symphony Orchestra, to create a unique video scenography for the New World Symphony in Miami; a commission by architect Thom Mayne to create multiple video works at the Centre Pompidou; and a commission by the City of Los Angeles Cultural Affairs Department to create a permanent installation of 29-channel video at LAX airport.
Recent other exhibitions include: Smart Objects (Los Angeles), Five Car Garage (Los Angeles), Armory Center for the Arts (Pasadena), Prism Gallery (Los Angeles), Garage Projects at the 54th Venice Biennale  (Venice) and Seventeen Gallery (London). Sisto holds a BFA from Art Center College of Design and a MFA from UCLA. In 2011 he was selected to attend the summer residency in Skowhegan School of Painting and Sculpture and was the recipient of the 2012 California Community Foundation Emerging Artist Fellowship.
SHOW DATES
Thursday, January 15, 2015. 11am-7pm
Friday, January 16, 2015. 11am-7pm
Saturday, January 17, 2015. 11am-7pm
Sunday, January 18, 2015. 11am-5pm
LOCATION
Los Angeles Convention Center
South Hall J and K, 1201 South Figueroa Street
Los Angeles, CA 90015