OPEN CALL: VIDEOS for LA BUSES

VIDEO OF THE WEEK

MUTO by Blu
CHECK OUT MORE VIDEOS IN OUR VIDEO ARCHIVE.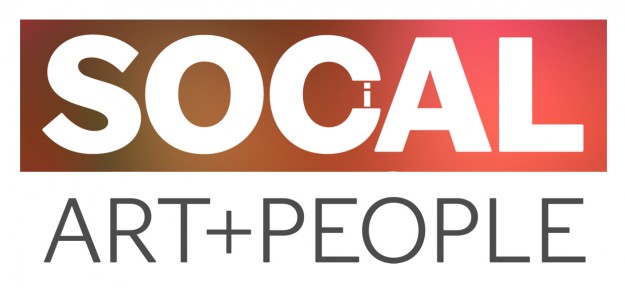 SOC(i)AL: Art + People is a free, public series of roundtable discussions and weekend events
that explores socially engaged art in Southern California from East to West. Join the dialogue with SoCal artists, scholars, activists, and administrators as we think about socially engaged art in relation to zoning, technology, ethics, food, ritual, performance, gentrification, museums, democracy, nature and art support structures in the here-and-now. Where is our collective dialogic imagination now?
More info Here
More Upcoming Events & News
:: iGallery: Art in Transit ::
While I know some people find art to be alienating, the intensely commercialized streetscape of Los Angeles can feel alienating to me. I wanted to find out if other L.A. pedestrians and public transit users felt the same way, and if putting art on the bus could be a force for de-alienation. In 2010, Freewaves started an ongoing project called Out The Window, which screens video artworks on the Transit TV monitors aboard LA Metro's 2000 buses.  Then, at the very same time, game designer Happy Dojo's Joe Kim emerged out of the media-activist mist. Together, we developed a video art gallery app highlighting the most challenging and controversial Out the Window videos that didn't make it onto the Metro Bus screens. The app, called Out the Window UNCENSORED, makes these videos viewable in the privacy of your own mobile device.
More info Here
:: Is That Art In Your Pocket? ::
Can art be everywhere? Freewaves' presents Out the Window UNcensored a new app of video art pieces now ready for download on iPhones and iPads in collaboration with game designer, Happy Dojo.  This app includes 16 radical video experiences about L.A., created by L.A.-based digital artists. Public but personal media, and viewable from anywhere, Out The Window offers new opportunities to bring art with you, to share on the bus, at a party or even at school.
More info here
:: "SEE CHANGE" ::
Los Angeles, Calif. – CELEBRATE with Freewaves and the artists the completion of "SEE CHANGE," 2 groundbreaking video installations featuring 27 original, site-specific artworks, located in the lower-level arrivals hall of the Tom Bradley International Terminal at LAX, permanently accessible to the public. The reception, on Saturday, June 16, from 5 to 8 p.m.is free and open to the public.
More info here
:: Freewaves partners with KCET Artbound ::
Art or Advertising: The Commercial Game – Anne Bray
Anne Bray tackles the norms of art and advertising and questions where they infringe on the LA metro bus rider.  With 91% of bus riders saying they do like art, there is a feeling of camaraderie but yet their numbers differentiate much further when it comes to identifying art.  The average person adsorbs an average of 5,000 ads per day, which leaves one to wonder how much they would consider art?  How can we tell the difference between advertisements and art?
More info here
:: OUT THE WINDOW :: New site-specific poems by Marisela Norte written while riding the bus. Presented on Transit TV on LA Metro buses throughout December
More info here
:: OUT THE WINDOW :: Artists' videos to infuse Transit TV on 2,000 LA Metro buses with art throughout Oct-Nov
More info here
:: Freewaves is fiscal receiver for Kaleidoscope of Pacific Standard Time (K-PST) :: 
Kaleidoscope of Pacific Standard Time (K-PST) is a highlight of the Getty Center's Performance and Public Art Festival, Pacific Standard Time: Art in L.A. 1945 – 1980.  K-PST features k-pst.org, a dynamic web-based resource featuring interviews, artworks and performance recordings by artists whose ideas contribute to California's fertile contemporary art landscape.
In addition, K-PST's performance series, RE:Composition, presents four studies on the constitution, disposition and duration of art ideas.  New and adapted artworks are by
Joan Jenrenaud with Paul de Jong;
Sandro Dukic in homage to Nan Hoover;
Joan Retallack and Michael Ives based on a score by John Cage, and
JD Beltran with Marc Barrite (aka DJ Dave Aju).
Kaleidoscope of Pacific Standard Time is curated and produced by Julie Lazar, director of ICANetwork.org <http://ICANetwork.org>, and is supported in part by The Getty Foundation, Bank of America, Wanda Kownacki and John Holton, Joan and Fred Nicholas, Ministarstvo Kulture Republike Hrvatske and CEC ArtsLink, with in-kind services provided by Freewaves, Montalvo Arts Center, Southern California Institute of Architecture (January 27 & 28th, 8pm), SOMArts (January 17th, 8 pm) and Southern Exposure (January 20 and 21, 2012, 8 pm).