SOMEWHERE BETWEEN HERE AND NOW
Curated and introduced by Suzy M. Halajian
A video screening & conversation
Produced by Freewaves
Thursday, November 20, 8-10 pm
Hollywood Hookah Lounge
6512 Hollywood Boulevard, LA 90028, next to LACE
As part of the Los Angeles / Islam Arts Initiative (LA/IAI)
Free Event
Freewaves presented Somewhere between here and now, an evening of video works and conversation curated by Suzy M. Halajian as part of LA/IAI. Artists included Basma Alsharif, Marwa Arsanios, Marwan Hamdan, Joe Namy, Christine Rebet, and anthropologist and filmmaker Joanne Nucho. LA/IAI was a first-of-its-kind city-wide initiative on Islamic Art.
As one of the concluding events of the LA/IAI series, Freewaves offered a situation cultivated for deep viewing and dialogue of artists' videos exploring complex layered histories and locations far from Los Angeles, but seen daily through the news and media sources. Simple views of distant societies mask the multi-faceted, significant, and profound. History builds layers and angles on the famous corniches, common roadways, café lives, and nighttime paths. Raconteurs come out and tell their confidential stories, whether true or false.
Somewhere between here and now included:
Christine Rebet (Paris/New York) A Lullaby, 1:48, 2012
The screening starts with Rebet's appropriation of John Cage's A Lullaby (1993), mimicked by a parrot, whose recital strips the words of their specificity while urging the viewer to listen carefully to what is being said. The story begins.
Joe Namy (Beirut) Dive, 5:24, 2014
Facing the sea on a shimmering afternoon, young divers take their chances with each other, waves and choices over and over, resurfacing and disappearing, diving, and climbing.
Marwan Hamdan (Beirut/Amsterdam) Separation Anxiety, 16:46, 2013
A disapproved marriage between a Christian and Muslim is personally conveyed and compared to larger divisions: the Communist Revolution, the Green Zone of Beirut, and the Berlin Wall.
Basma Alsharif (Los Angeles/Paris) Farther Than the Eye Can See, 12:56, 2012
A departure is retold forward and backward and in multiple languages to re-assess the facts, sequence, and significance from manifold positions.
Marwa Arsanios (Beirut) Have You Ever Killed a Bear? or Becoming Jamila, 26:19, 2013-14
An actress recounts her questions while preparing to play a famous Algerian freedom fighter in a new film. The word "act" grows in its number of meanings and female import.
The 62-minute screening was followed by a 20-minute contextual talk with Joanne Nucho. She showed a clip of her work and then discussed visual strategies in which ethnographic video is a locus of conversation and creation that always includes the imaginary amongst reality.
To read curator's statement, please see: http://laislamarts.org/events/somewhere-between-here-and-now-freewaves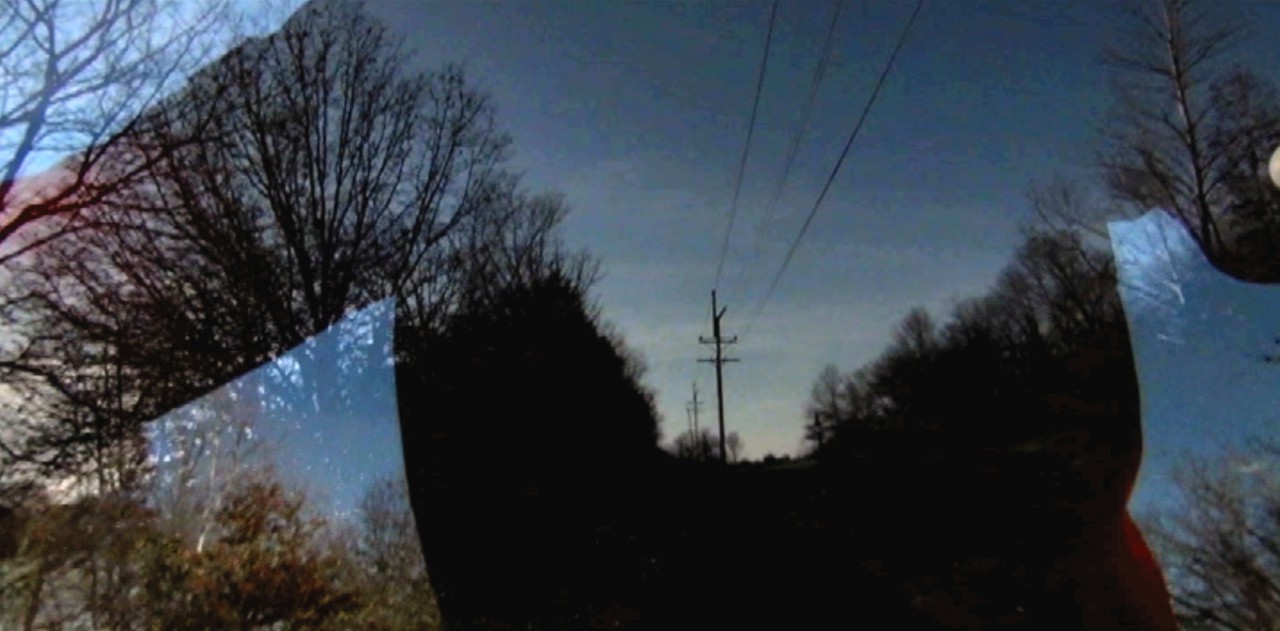 Image: Basma Alsharif (Los Angeles/Paris) Farther Than the Eye Can See, 12:56, 2012.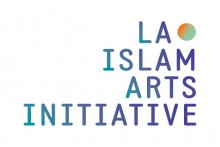 About the LOS ANGELES / ISLAM ARTS INITIATIVE (LA/IAI):
Launching this fall, the Los Angeles / Islam Arts Initiative (LA/IAI) brings together nearly 30 cultural institutions throughout Los Angeles to tell various stories of traditional and contemporary art from multiple Islamic regions and their significant global diasporas. LA/IAI is the first-of-its kind, wide-scale citywide initiative on Islamic arts producing and presenting programming such as art exhibitions, panels, discussions, and performances.
Learn more here: http://laislamarts.org